Professional Installation - Freedom Pet Pass
Who should install my new pet door?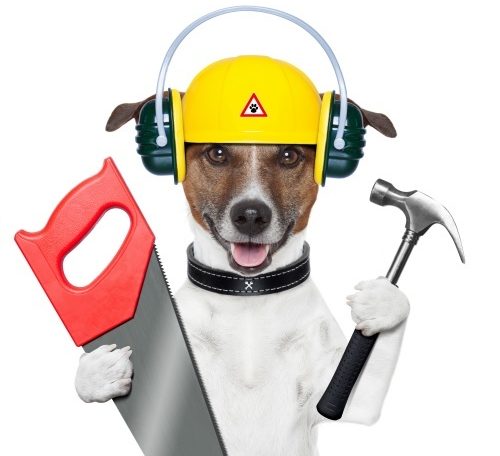 In order to get the most out of your new Freedom Pet Pass energy-efficient pet door, it will have to be installed correctly. There are a few good options:
Do-it-yourself (DIY): If you have the tools and ambition, all of our doors can be installed by homeowners. Door-mounted pet doors are the easiest to install, good for even a novice who can follow the video and written instructions. Wall-mounted doors and basic doors require more extensive tools and DIY experience.
Your trusted contractor: If you have a trusted contractor, he or she would almost certainly be a good candidate for installing a RANGER Pet Door. Any good handyman can install a door-mounted pet door, but you may want to choose someone with experience installing windows for the best wall-mounted door installation.
A suggested contractor: We have a relationship with Mr. Handyman, a national handyman franchise.
Be Cautious about Craigslist
We have noticed that there are sometimes low-end, unlicensed handymen that advertise on Craigslist. These ads will often be along the lines of "We'll install any dog door for $100" or something like that.
We recommend against using these services, especially for wall-mounted pet doors. These guys are rarely licensed contractors, and they often have little interest in spending the time to do an energy-efficient, code-compliant installation.
These individuals may be acceptable for a door-mounted installation because of the simplicity. However, wall-mounted doors require properly making and sealing a hole in the exterior envelope of your home, so you need someone who will spend the time to properly frame, install, seal, and trim so that the final result meets code and construction best practices.
Mr. Handyman
Mr. Handyman is a national franchise, with locally-owned offices across the country. Their uniformed technicians are fully insured professionals who arrive on-time with the right tools for the job.
Mr. Handyman corporate has been supplied with special training specifically for the Freedom Pet Pass pet door.
Costs will vary by region and the scope of the installation. Mr. Handyman charges by the hour, and they typically have a minimum charge for their jobs. You can find and contact your local Mr. Handyman using the button below.