Energy-Efficient Pet Doors for Extreme Weather
Insulated and airtight cat & dog doors to keep out extreme cold, heat, and wind. Weatherproof and long-lasting pet doors made in the USA.
15X Better than Energy Star Standards
RANGER pet doors by Freedom Pet Pass have been independently tested and confirmed to be 15X better at keeping outside air from infiltrating your home than US Energy Star requirements for human doors.
The airtight seal that protects your home from even the worst weather.
DoubleMag Blocks Extreme Winds
Airtight Seal Blocks Intense Winds
Check out this video. We point a leaf blower directly at a RANGER pet door by Freedom Pet Pass and turn it on high speed to see if any air makes it through the DoubleMag seal.
According to Wikipedia, leaf blowers can generate wind speeds of 140 – 270 mph. Even under those extreme conditions, no air gets through the seal to affect the flame… until the seal is broken, then watch how violent the wind actually is!
Our pet doors protect your home from outside air intrusion, even under extreme conditions like these.
The Pet Door Built for Extreme Weather
RANGER pet doors by Freedom Pet Pass are engineered from the ground up to stand up to the worst heat, cold, wind, snow, and rain.
RANGER Pet Doors Block the Cold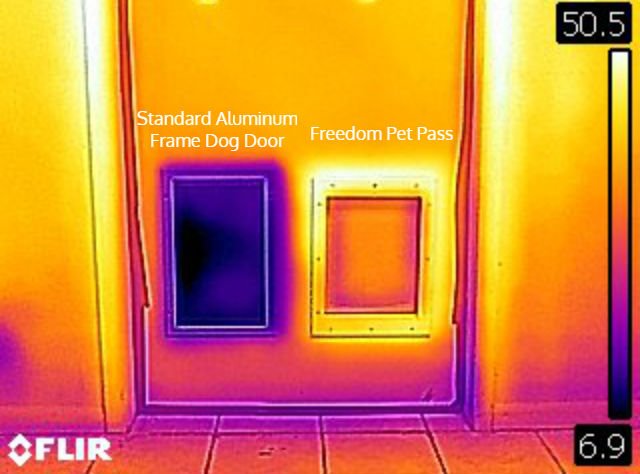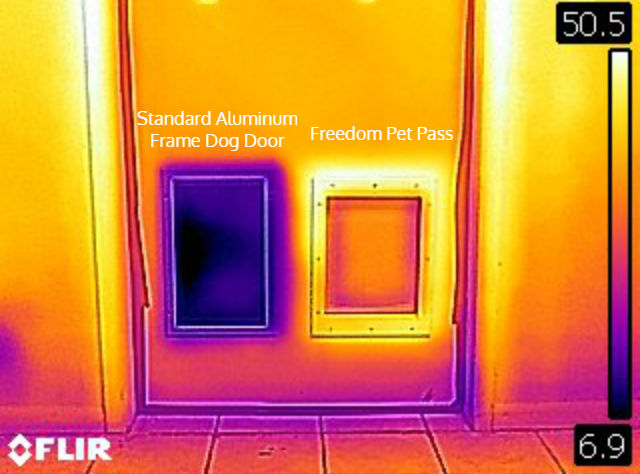 Thermal Performance you Can See
Most pet doors, like the "best selling" dog door shown on the left of FLIR thermal image, do nothing but let cold into your home. The flap leaks, and the metal frame conducts the cold outside temperatures right into your house.
RANGER Pet Doors by Freedom Pet Pass are engineered from the ground up to keep the cold air outside where it belongs. The insulated frame performs better than most doors, the airtight seal on the insulated flap doesn't let a wisp of cold air through. You can see the difference with a thermal camera, and you can feel it in your home.
Made in the USA
RANGER Pet Doors are manufactured in the USA with American-made raw materials.
Proudly Made in Bay City, MI
RANGER pet doors by Freedom Pet Pass are manufactured in our production facility in Bay City, MI. As Michiganders, we know how cruddy the weather can get, and we focus on providing the highest-quality, most energy-efficient doors available on the market.
If you ever need to talk with us, you'll be able to speak with a knowledgeable representative in the US – neither our production nor our customer service is "offshored".
Local Sourcing
Over 98% of the value of RANGER Pet Doors originates from the US, with over 90% coming from within 150 miles of Bay City, MI. We specifically select vendors and raw materials that are as close to us as possible to minimize transportation impacts and to support our fellow local businesses.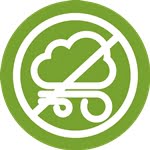 The DoubleMag™ flap system gives an airtight seal that independent laboratory testing has shown to be 15X better than the air sealing requirements for Energy Star certified human doors.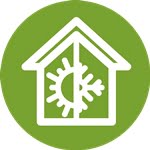 The thick, thermally-insulated RANGER pet door flap remains flexible and functional below -40°F. Combined with the airtight DoubleMag seal, it keeps winter outside where it belongs.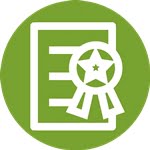 Other doors "claim" to be energy efficient. We prove it with independent lab testing using the same protocols required for Energy Star certification for windows and doors.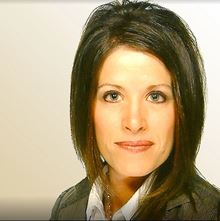 Polar Vortex? No Problem!
"Today, December 17, 2016, was the last day of a Polar Arctic Vortex that hit us over 3 weeks ago. Temperatures were -25 to -54 degrees Celsius (with wind chill), 24 hours a day. I have to tell you, the Freedom Pet Pass door did not let in any noticeable cold air! Nor was it cold at all to stand next to. We have been amazed and would recommend this door to anyone!"
Christy Baines – Lethbridge, AB